With spring fast approaching here in Vancouver and warmer weather just around the corner, I thought it was the perfect time to post a round up of engagement session outfit inspiration. I've had so many great outfits in front of my lens over the years making it hard to narrow it down! After much consideration, here are 10 outfits I hope you find inspirational for your session:
1 + 2
SO in love with Helen and Joel's outfit choices for the Vancouver Mural Festival engagement session. Helen's floral jumpsuit/jean jacket combo and colourful dress/leather jacket are both playful and show off her personality perfectly. Paired with Joel's striped button up over his pink flamingo shirt and blazer over a plain white t (both of which tie in with Helen's colours) it's a fun relaxed combo. To see more of their session (and their amazing third outfit) click here.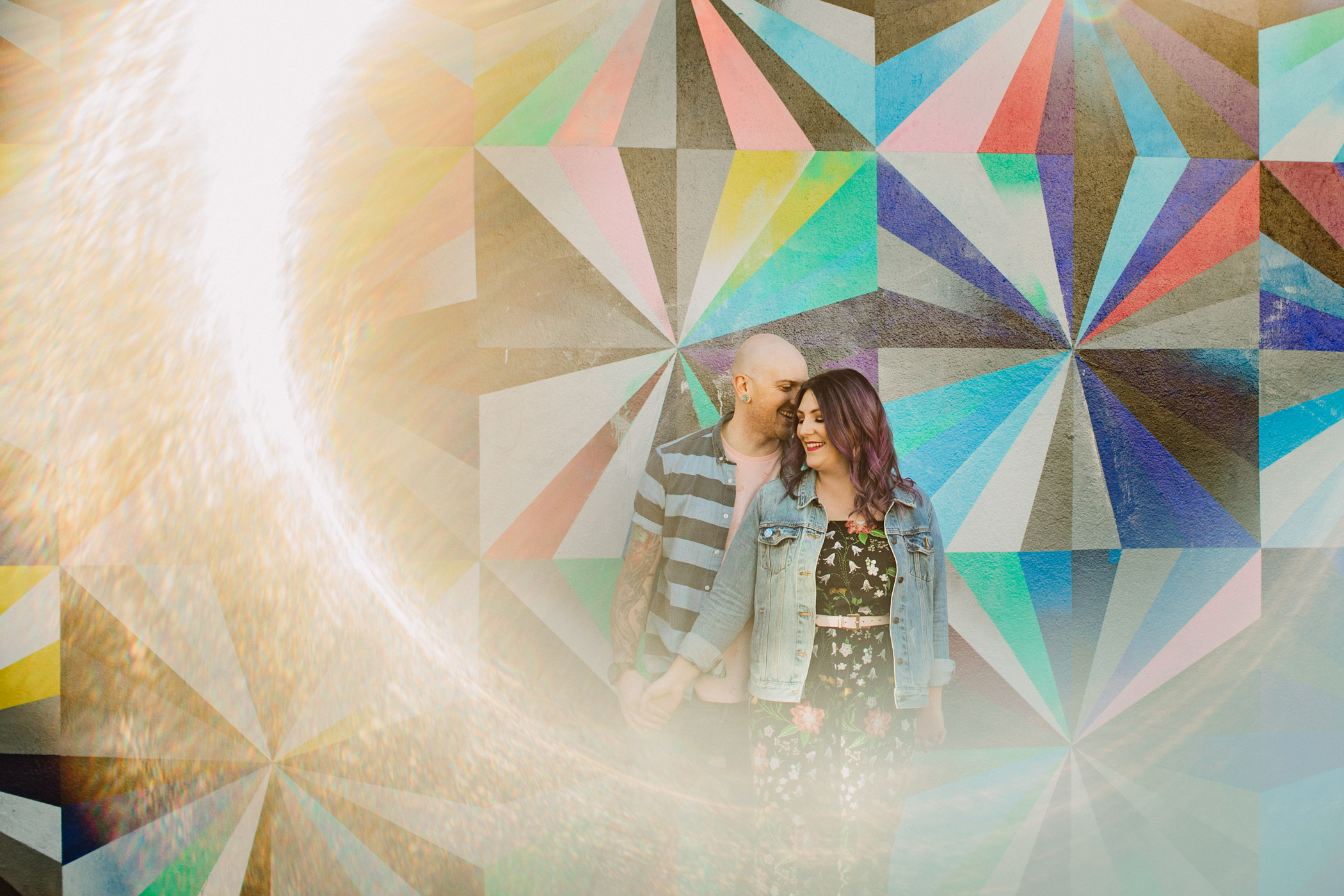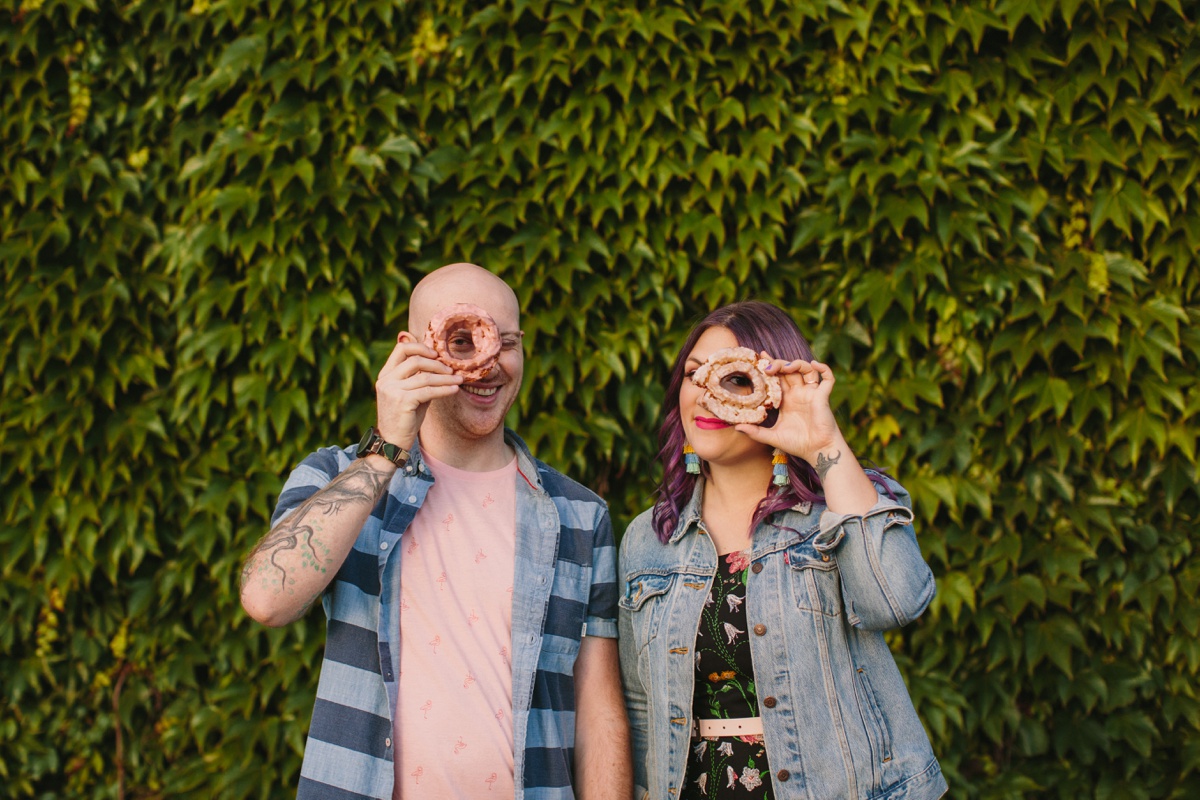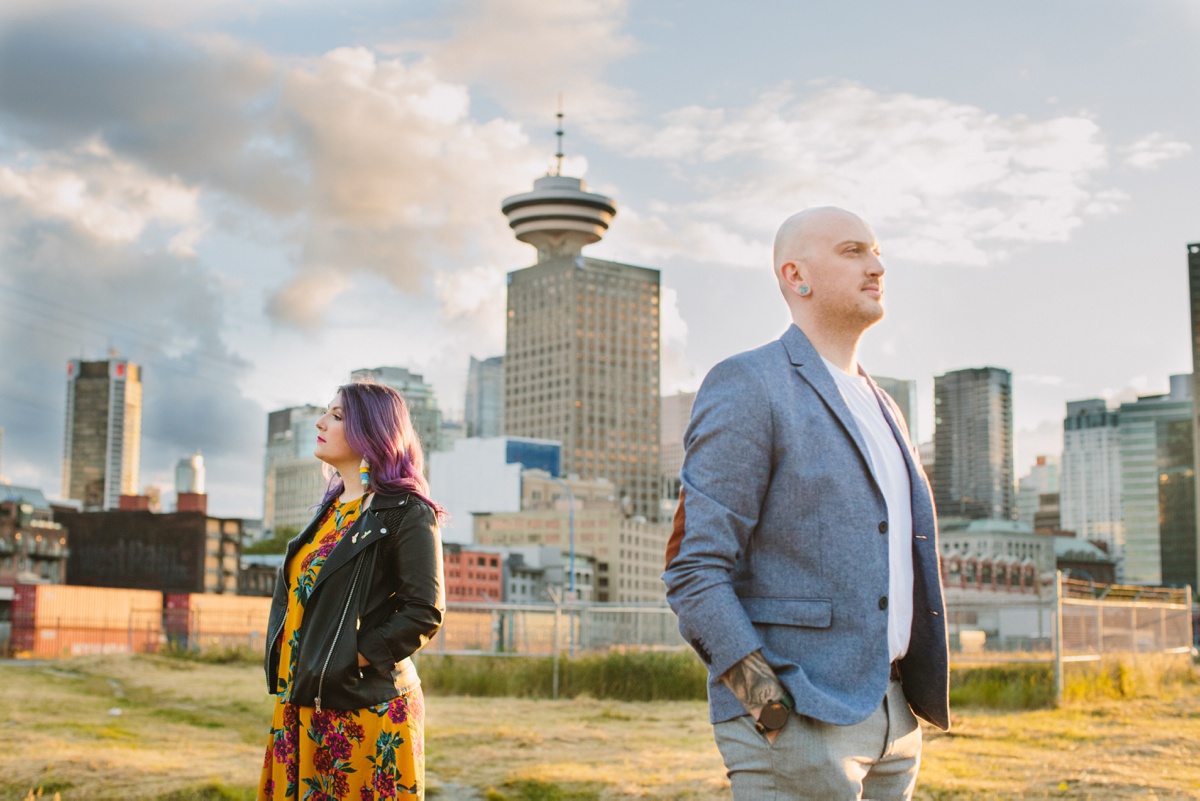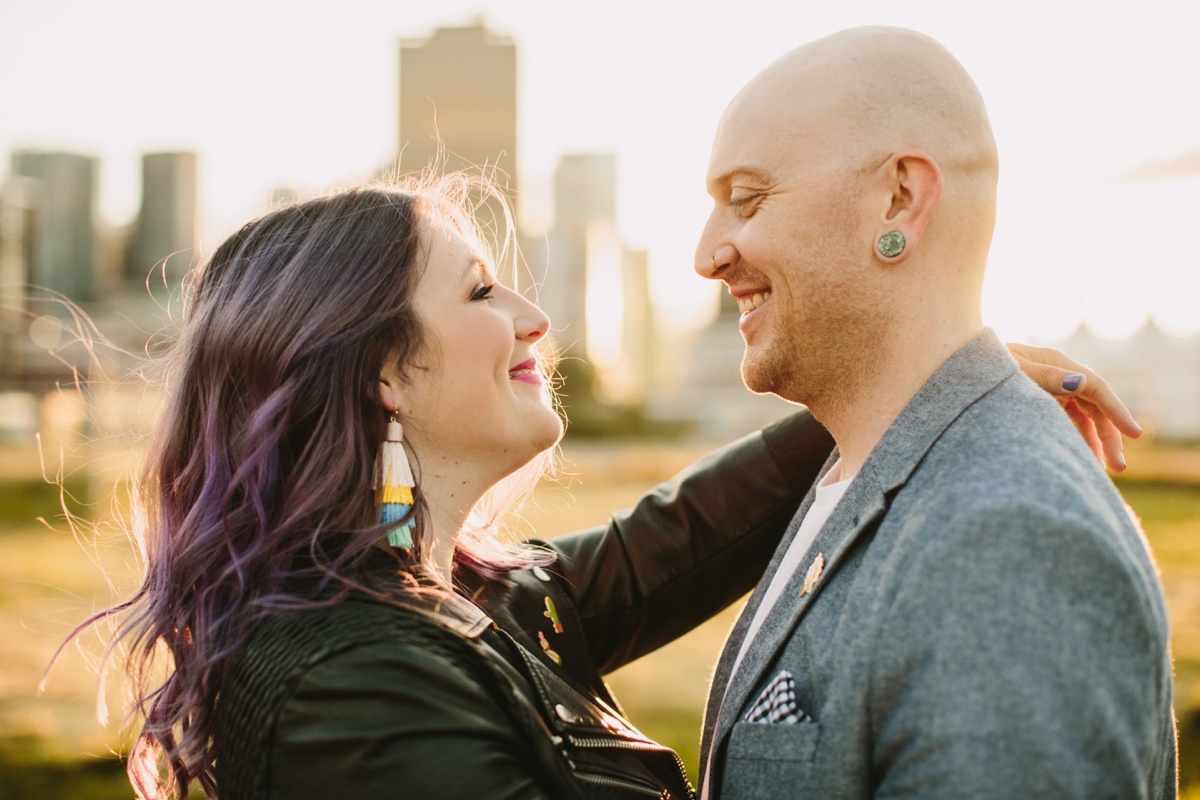 3
Sydney wore a really cute maroon dress which played off the maroon in Zlatko's checked shirt. She also brought along a jean jacket to add some variety to the images. To see more from their Vanier Park engagement session click here.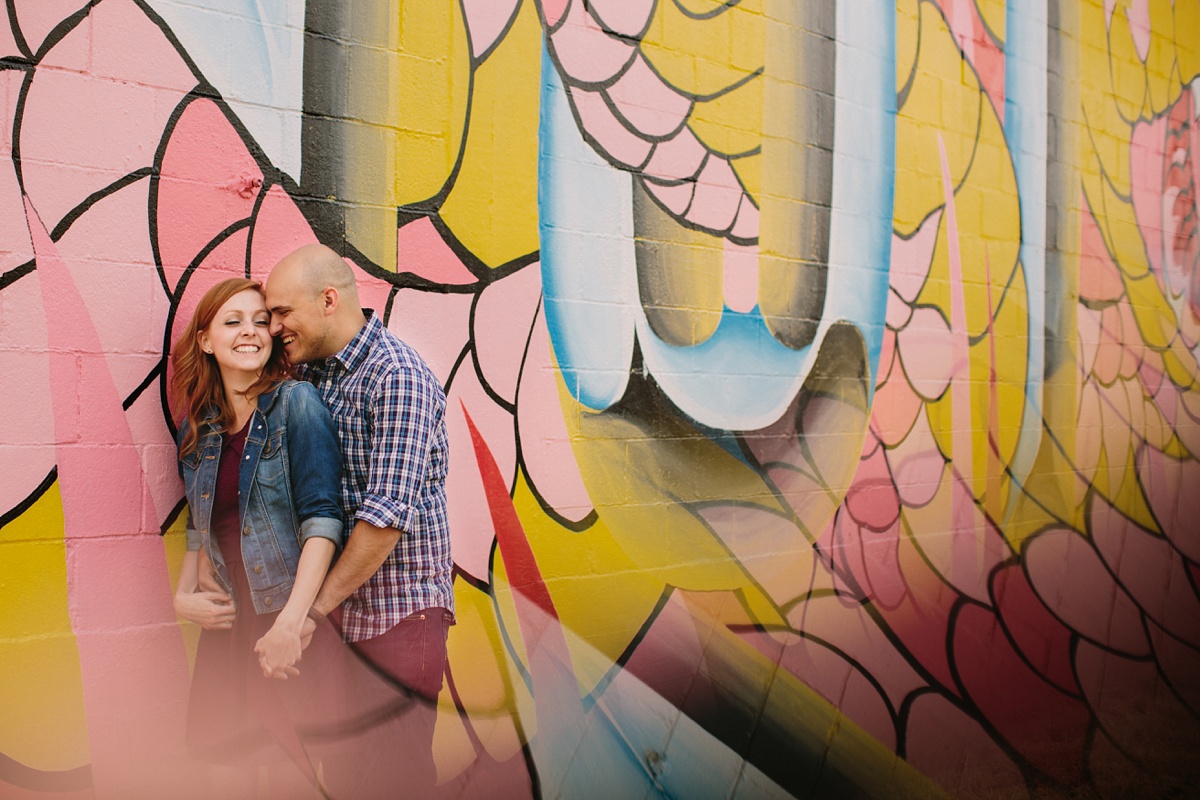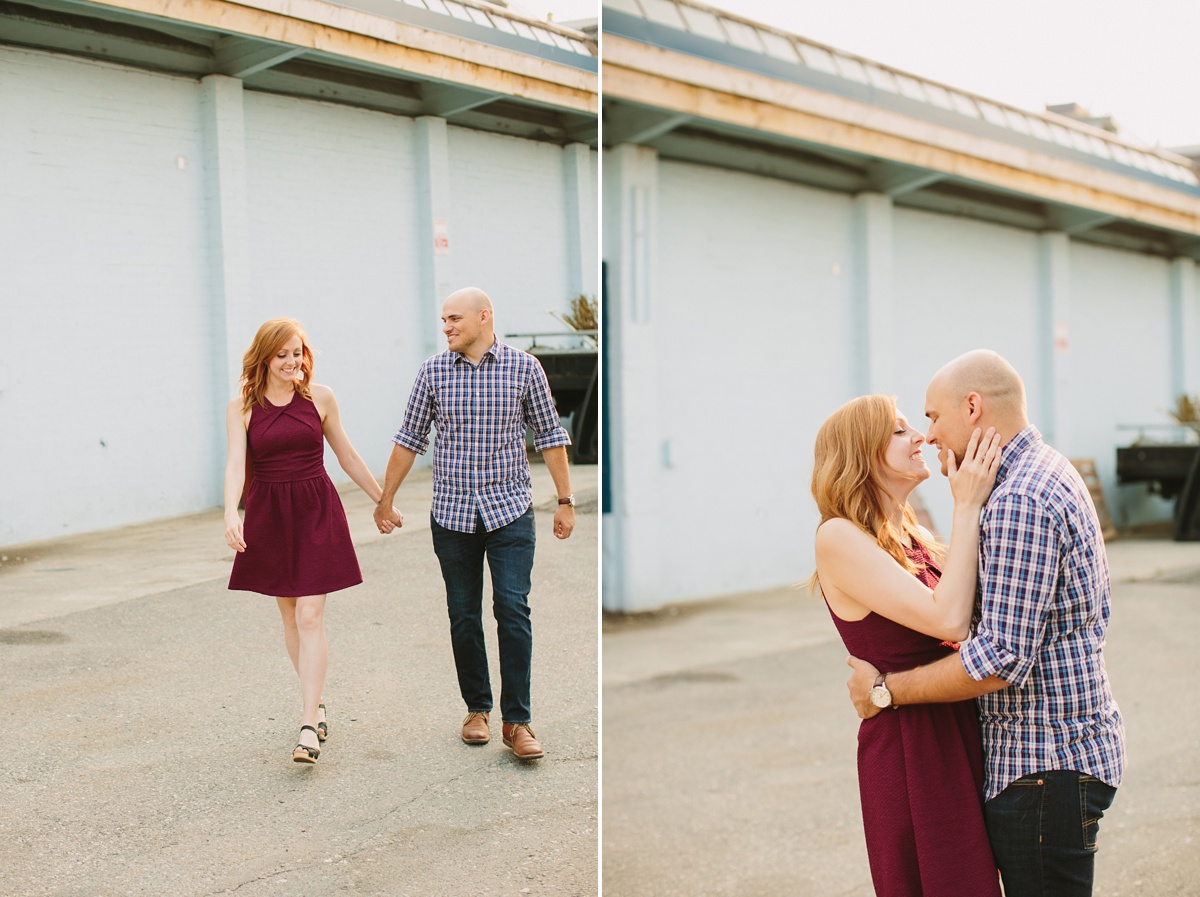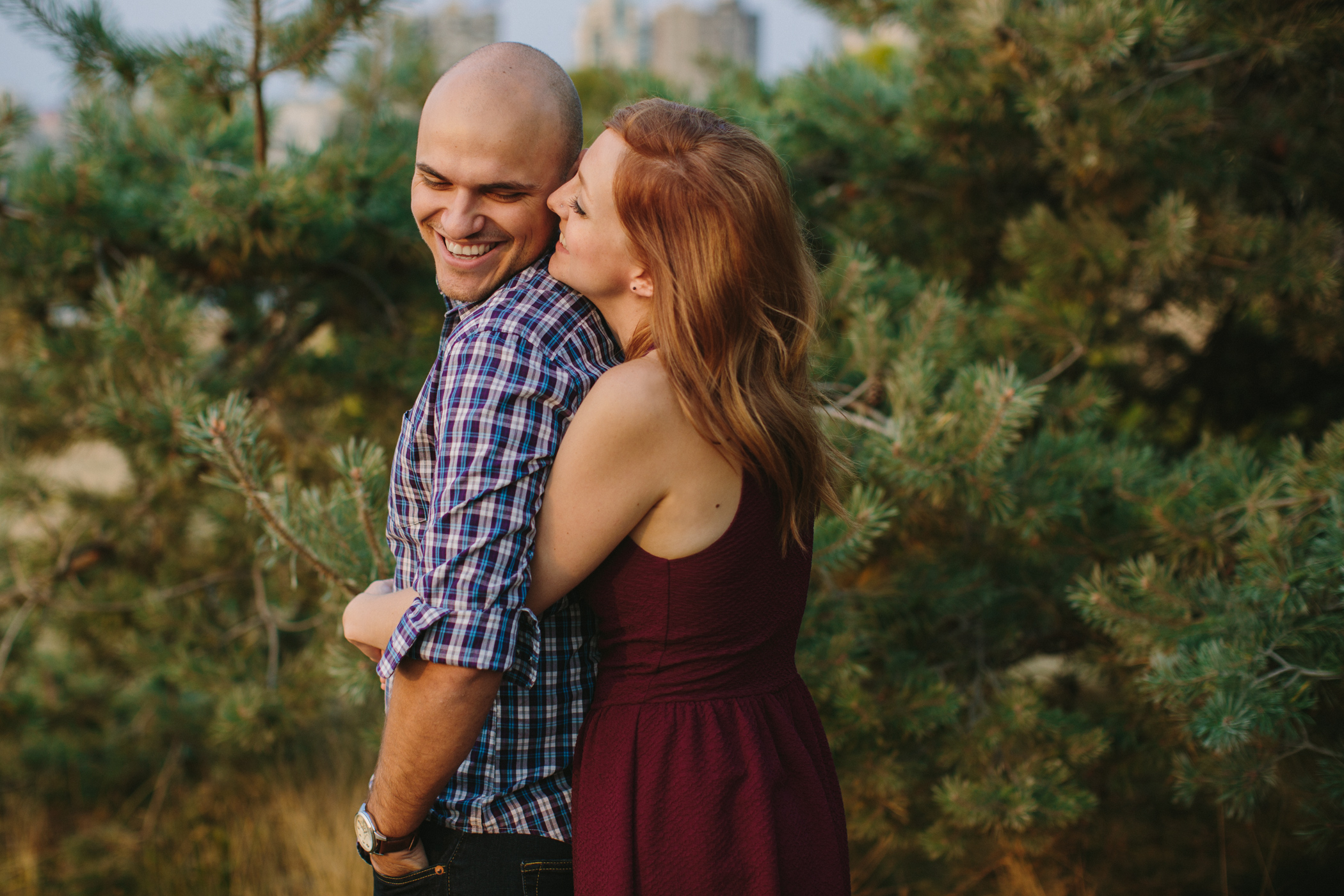 4
Tatiana and Jamie went with a dressy option for the second half of their session and I have all the heart eyes for their outfits. I love that Tatiana's white lace dress is a nod to their upcoming wedding and who doesn't love a good pair of suspenders? To see more of their False Creek and Kitsilano Beach engagement click here.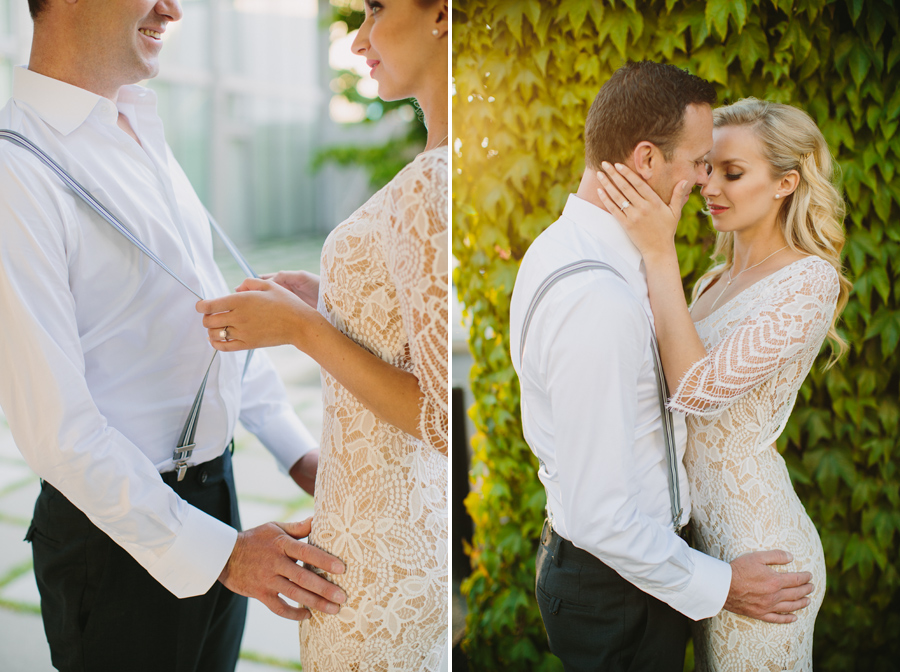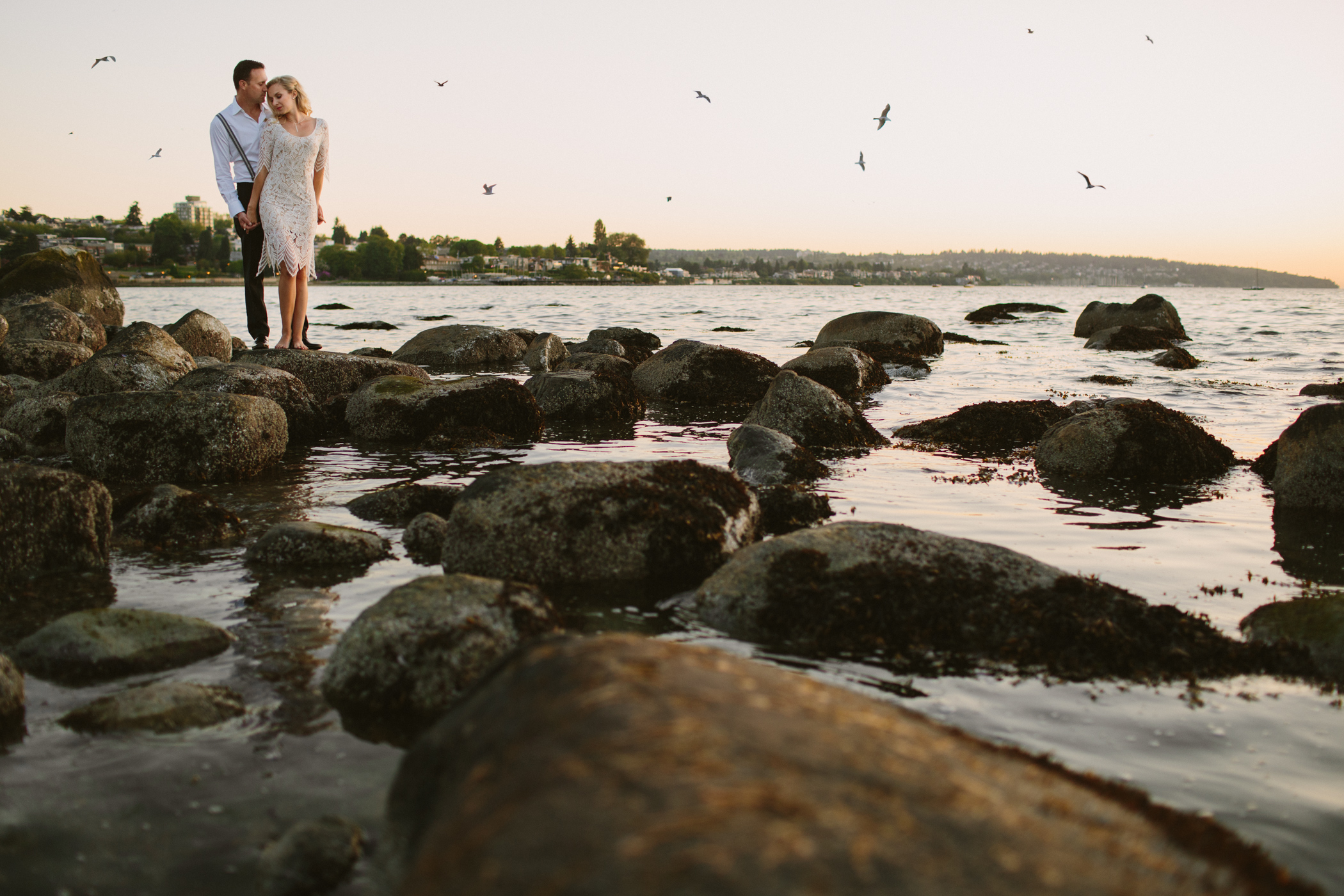 5
Chaitali and Jason decided to go with traditional Indian outfits and I was Living. For. It. I absolutely adore when couples honour their heritage through their photos. Chaitali's sari in specific was very special as it's pattern is one that's particular to the region of India her family comes from. To see more of their Iona Beach Engagement Session click here.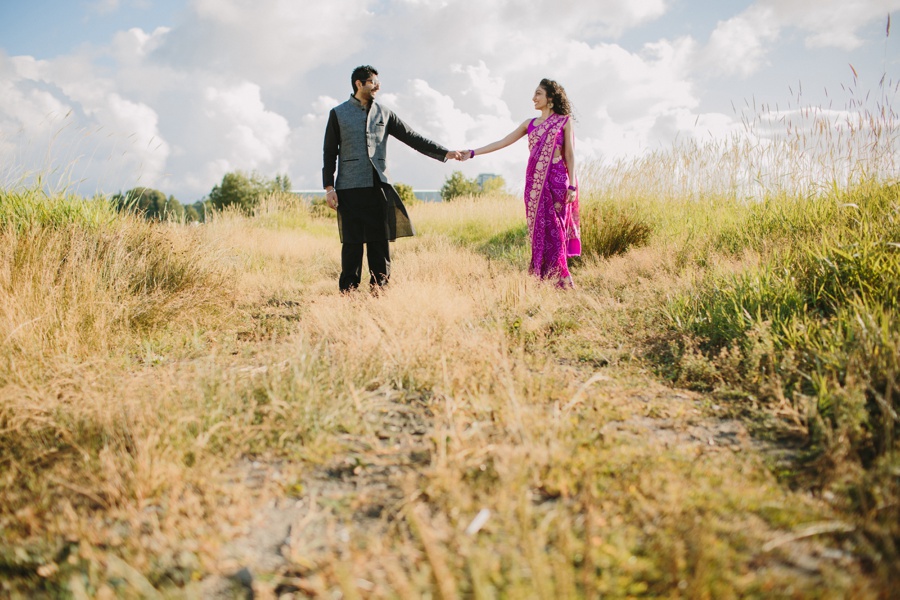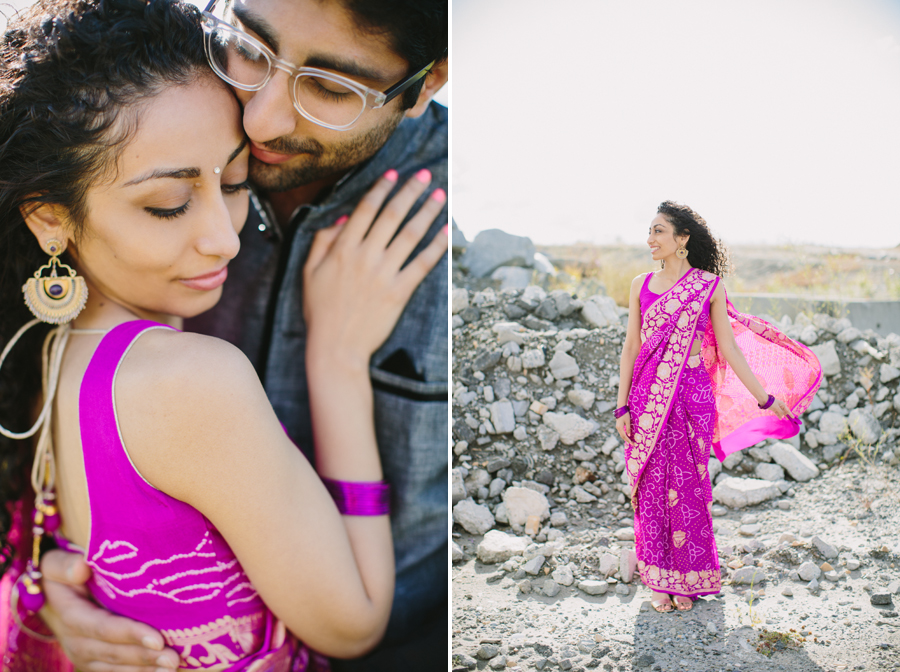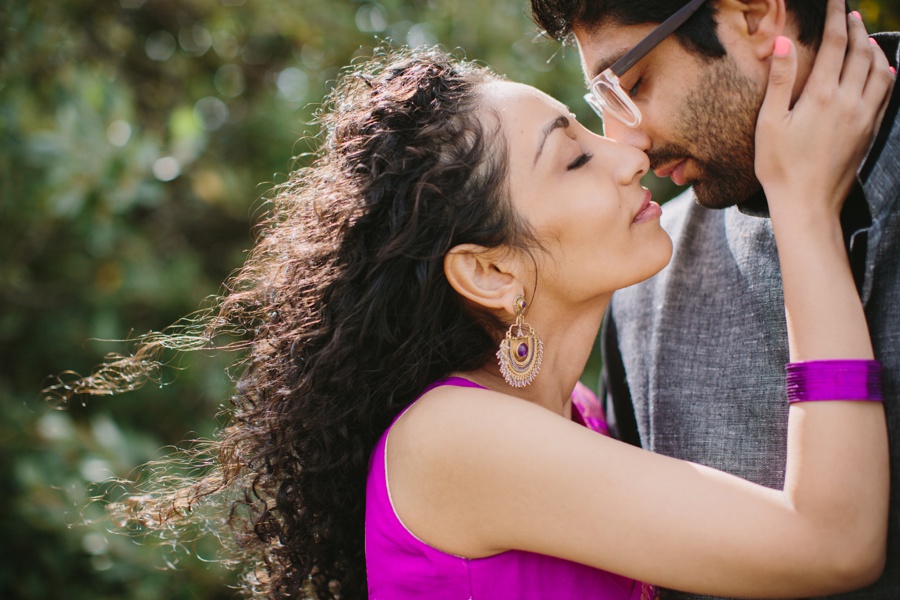 6 + 7
I loved these next two outfits from Marie and Chris. First Marie paired an army green button up with a metallic sequinned skirt while Chris wore a complimentary grey button up and khaki pants. Their final look with Marie's dark red cardigan/long black skirt and Chris's cozy sweater was both relaxed and romantic…. and of course Marie's cardigan added a great pop of colour to their natural settings. To see more of their Mayne Island engagement click here.

8
Absolutely loved Cherryl and Dustin's first outfit choice for there engagement session. Cherryl's white eyelet dress paired with her jean jacket and braided leather belt balance perfectly with Dustin's dark blue patterned button up shirt and khakis. They really wanted something relaxed that said 'picnic' and I think they nailed it. To see more from their session click here.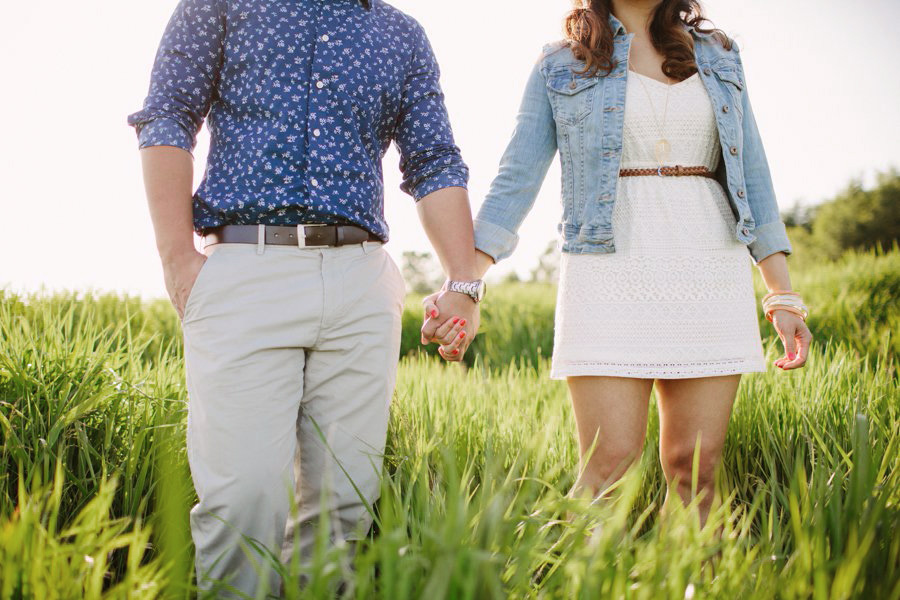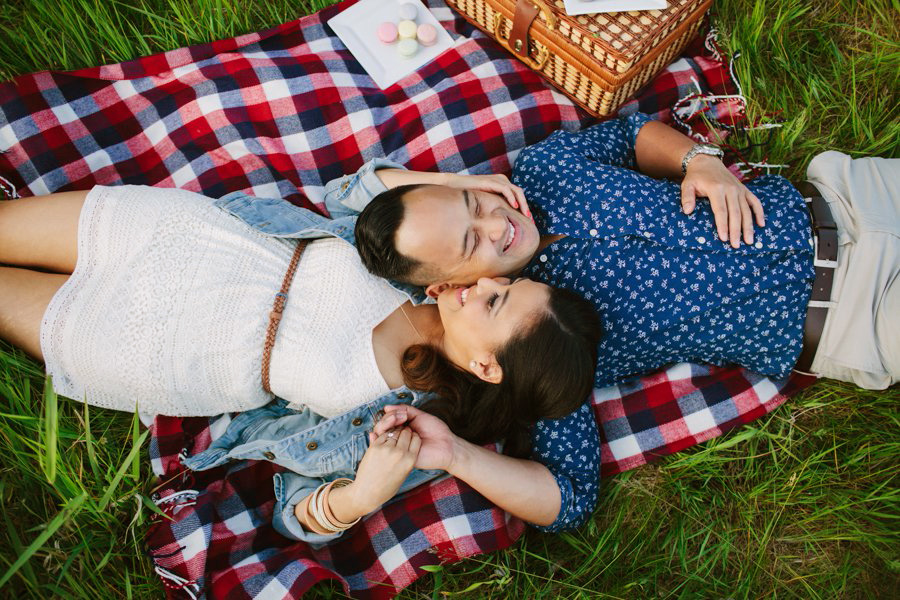 9+10
I live for pops of colour and Nina brought just that when she paired her John Fluevog heels with her colourful floral skirt for one of her engagement outfits. Love the resulting look! She also brought along her traditional Heiltsuk cedar hat and the blanket that she and Drew were wrapped in by her family and community in Bella Bella. See more from their Sea to Sky Gondola Engagement by clicking here.